28 Mar

Best Pomade For Men – Hair Pomade Reviews

Disclaimer: This article may contain affiliate links. This means that if you buy a product or service after clicking on these links, I earn a small commission (at no additional cost to you) which helps pay for the upkeep of this website.




Pomade, the old school staple, had made a huge comeback in recent years with pomade hairstyles becoming evermore popular. So what is pomade, how do you use it and what is the best pomade for men?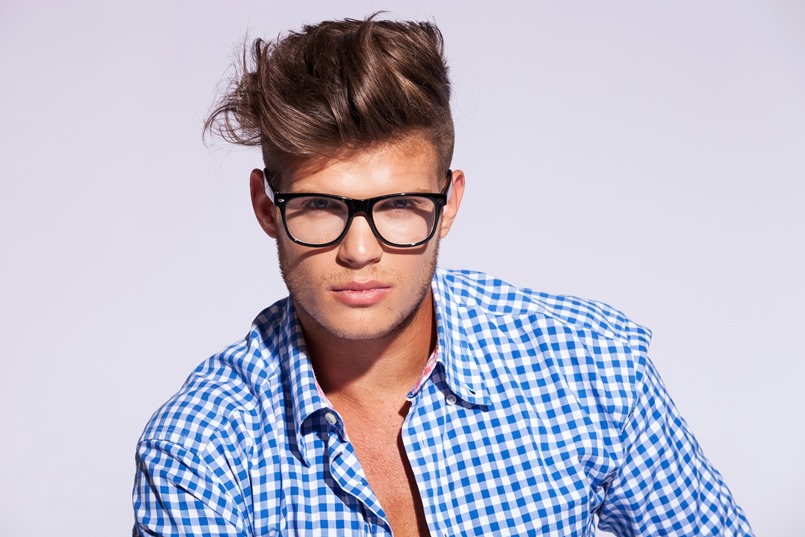 What is Pomade?
Pomade is a hair dressing made from waxy ingredients that people, primarily men, use to make their hair look shiny and slick. It has been used since at least the 18th century.
Over time, pomade has changed significantly. Original versions were primarily made of bear fat. Today, it usually includes ingredients like beeswax, lanolin, or petroleum jelly. These substances give hair its slick, shiny appearance and also helps hair styles stay in place.
Pomade has several advantages, such as:
Helping style hair without drying it out
Staying in hair even on hot days
Creating daring styles such as quiffs and pompadours
Pomade vs Wax
Many people make the mistake of thinking that pomade and wax are the same thing. While pomade may include wax as an ingredient, it is not exactly the same thing as hair wax.
Most men who have tried pomade and wax will agree that pomade is the better option. That's often because wax is too thick and oily for their preferences. It does offer a good hold, but it is very difficult to wash out.
By choosing pomade, you avoid those issues.
How to use Pomade
Using pomade is extremely easy for most hairstyles. The best time to apply it is shortly after a shower, when your hair is still a little damp. Place a small amount of the pomade in your palm and rub your hands together to warm it up. This will make it easier for you to run it through your hair.
Once the pomade has warmed, apply it to your hair and sculpt it into the shape you prefer.
Top 7 Pomades for Men
There are plenty of pomades for you to consider. Focus on these seven pomade for men products. They are some of the best that you can find online and in stores. By choosing them, you should find that you have a positive experience that leaves your hair looking great.
There are some differences between these pomades, though, so make sure you read the reviews before you buy anything. It's always a good idea to understand differences so you know exactly what you are getting.
Suavecito Pomade Original Hold
Suavecito Pomade Original Hold is a water-based pomade that has a creamy consistency. This makes it incredibly easy for you to comb it into your hair, so it's great if you want a slick look. Men who prefer Suavecito over other pomade brands often point out that is has a strong grip but does not become too hard after drying.
Suavecito Pomade Original Hold also has a moderate shine that most men find just right. It is also easy to wash out, so you aren't stuck with the same hairstyle for several days in a row. Instead, you can change your hair whenever you want.
Uppercut Deluxe Pomade
Uppercut Deluxe Pomade is a water-soluble pomade made in Australia. It's a good fit for men who need a medium to strong hold and prefer a medium shine. One of the nicest things about this pomade is its scent. It isn't overpowering in any way, but getting close to it reveals the subtle smell of coconut and vanilla bean.
The Deluxe Pomade from Uppercut is also a good option for men who have extremely unruly hair. The medium to strong hold is perfect for taming hair that seems to have a mind of its own. No matter what type of hairstyle you want, this pomade will help you reach your goal.
Dapper Dan Pomade Deluxe Medium Hold
Dapper Dan has been making excellent pomade and other haircare products since the 1920s. Now, you can order the Dapper Dan Deluxe Pomade Medium Hold online to learn why thousands of men only use this product to style their hair.
Some of the things you will like about Dapper Dan include:
It's light, fruity smell
All-day hold
Easy to wash out at the end of the day
Dapper Dan is also easy to apply. While some pomades pit you in a fit against your hair, Dapper Dan makes it simple for you to get the look you want.
Layrite Pomade Super Hold
Layrite Super Hold Pomade is a water-based product that will give your hair a high shine. That's not something that you always get from water-based pomade. In fact, many men think that they have to use oil-based products to get a good shine. Layrite proves that they have just been using inferior products.
Since this is a super hold pomade, you can use it on practically any kind of hair. If you have had difficulty taming curly hair, then you need to try this option from Layrite. It could quite possibly change your whole look.
AXE Clean Cut Look Pomade
AXE Clean Cut Look Pomade certainly isn't one of the oldest brands on this list, but it is one of the best. It's a classic, water-based pomade designed specifically for short to medium-length hair. It offers medium hold, so don't expect it to work wonders with long, unruly hair. It simply isn't designed for that.
The vast majority of men will find that this product from AXE gives them the look they prefer. It's not too stiff or too shiny. It's perfect for someone who just wants to add a little style to their look.
American Crew Pomade
American Crew Pomade for Hold and Shine has a light texture that many men appreciate. It works well whether you have curly or straight hair. Since it does have a light texture, though, it isn't suitable for extremely aggressive hairstyles. It works great for normal styling, but you wouldn't want to choose this option for maybe spikes or anything nearly that aggressive.
The pomade from American Crew also has a pleasant scent. Just use a pea-sized amount to give your hair a nice shine, better control, and an enjoyable aroma. It's like combing three of your favorite products into one.
Murray's Pomade Superior Hair Dressing
Murray's has been making its Superior Hair Dressing Pomade for over 60 years. During that time, the company has honed its recipe so it will meet the needs of most men. It's even useful for men who have coarse, unruly hair.
If you have had trouble getting your hair to stay styled, then Murray's Superior Hair Dressing Pomade is probably a good solution for you. It has a nice, thick consistency that will tame your hair without drying it out or making your scalp itch. Plus, it's an extremely affordable option for men who don't want to spend too much on haircare.