05 Feb

What is the Best Beard Oil? Beard Oils Explained

Disclaimer: This article may contain affiliate links. This means that if you buy a product or service after clicking on these links, I earn a small commission (at no additional cost to you) which helps pay for the upkeep of this website.




While the popularity of beard oil has shot up like a rocket over the last few years, not everyone may be aware of what beard oil actually is, why men use it and what the purpose is. As more and more men grow beards (thank you, No-Shave November!) and more men want to take better care of those beards, it's only natural that new products would arise to fill that void.

In this article, we'll give you an overview of what beard oil is and how it's used, and then we'll offer our recommendations for the best beard oil you can find.

What is Beard Oil?
Beard oil is a cosmetic product used to moisturize the skin underneath a man's beard, while allowing you to better manage your beard. This keeps both the skin and the beard soft, smooth and healthy. Beard oil aims to replicate the natural oils produced by the skin, so it is composed of both carrier and essential oils.
Most men have no problem taking care of the hair on their heads, but they tend to forget about applying the same level of care to the beard on their face. Applying the same perspective to your facial hair will give you a healthier, more manageable and fuller beard.
Beard hair can wick moisture away from the skin even as cold air tends to dry it out, so you're getting a double whammy. You might notice the skin underneath your beard looking red, dry and flaky, and you definitely want to watch out of the appearance of beard dandruff. Applying beard oil to your beard daily will lessen these bad effects and keep you looking good.
What is Beard Oil Made Of?
Beard oil is a mix of what we call carrier oils and essential oils. Each beard oil formula (there any many brands available) includes a larger volume of carrier oils and a smaller amount of essential oils because they are so concentrated.
All mixes of carrier oils will give you various properties and scents. You have hundreds (and maybe thousands) of options to combine carrier oils to produce a new smell. Common carrier oils include jojoba oil, argan oil or sweet almond oil.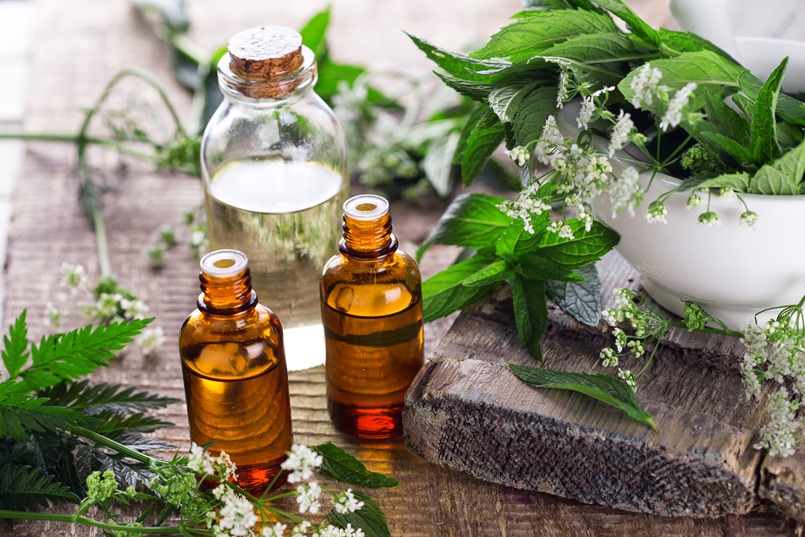 Essential oils complete the beard oil formula. Depending on the scent and properties you want, you might find up to 10 different essential oils in one beard oil bottle. Good examples of this kind of oil include cedarwood, eucalyptus and tea tree oil. Because essential oils are so concentrated, a small amount goes a long way. If you use too much of the essential oils, your skin could become irritated – just a few drops are more than enough when they are being mixed in a beard oil formula.
Beard oils also often include additional interesting ingredients that you might not expect, including tobacco, ox fat and gunpowder.
What Does Beard Oil Do?
Beard oil basically serves as a moisturizer for your skin and your beard. It keeps your hair from growing in brittle, and the hydration it provides helps prevent flaking, beard dandruff and skin dryness.
It also does double duty as a styling substance – because it softens and tames your beard hair, this makes the hair more manageable, smooth and neat. You want your beard to look shiny and groomed rather than flaky and shaggy. Some brands of beard oil may even include vitamins that are fantastic for your skin. Beard oil can also act as a natural cologne. Most brands come in a musky or woodsy smell traditionally associated with manliness, so using beard oil will promote your manly aura.
Finally, one of the biggest complaints from women about beards is not how it looks but how it feels. Beard oil can soften your beard to give you a more kissable feel.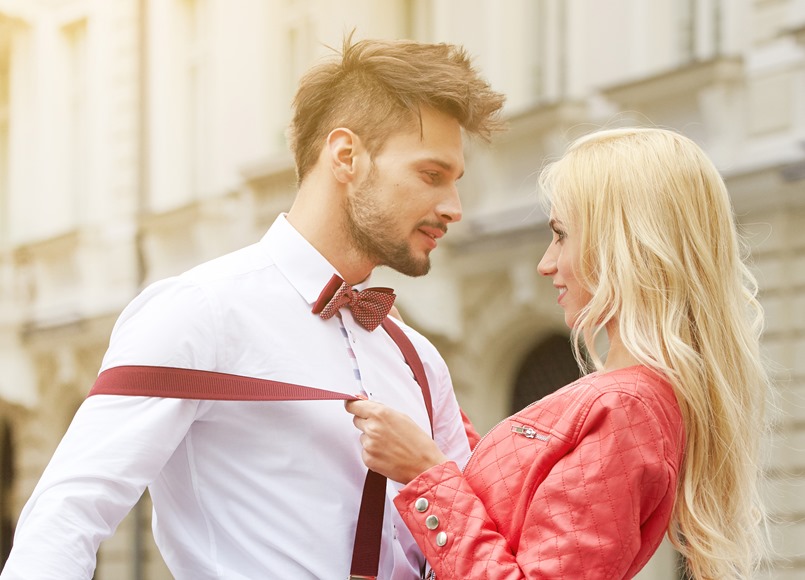 How to Use and Apply Beard Oil?
The best time to apply oil to your beard is each morning right after you wash or cleanse your face. Your hair follicles and pores will be open and better able to absorb the oil. Don't use too much oil – just a few drops is more than enough for your whole beard. If you get too much, your beard will appear and feel greasy and oily, which is not the look you want.
You can apply beard oil with your hands or with a hair brush. Put a few drops in your hands, rub them together and apply the beard oil from the end of your facial hair down toward the face – you want the oil to cover the entire length of your hair. Rub the oil into your skin for added health benefits.
To use a hair brush, put a few drops of beard oil on the brush and brush the entire length and width of your beard. You can also use a brush made of natural hair, such as a boar bristle brush, which retains the oil better and distributes it uniformly across the hair.
Frequency of application varies according to your skin type, age, job, physical activity, personal preference and more, but most men apply beard oil at least once and sometimes twice a day.
What Factors go Into Deciding the Best Beard Oil?
Several criteria apply when you are deciding what the best beard oil is for you. Let's take a look at a few:
Ingredients
The ingredients are what makes a beard oil great. You want something that will tame your beard and smell manly in the process. The ingredients take on greater importance when you need your beard oil to have certain properties based on your skin type and facial hair. Look for ingredients that treat your symptoms – you may have to try several oils before you find one that works well for you.
Size
Beard oil usually comes in 1 or 2 ounce bottles, but you should always opt for the smallest size available when you are trying a new beard oil for the first time. If you like the oil, then you can go out and buy the bigger bottle. If you don't like it, you won't feel as guilty about not using it because you only bought a small bottle.
Brand
Many brands are selling beard oil, with new ones popping up constantly. Stick with an established brand at first so that you have a good experience with the quality of the ingredients, the consistency of the oil, the availability of the product and more. Established brands have also been tested for health and safety reasons (this product is going on your face, after all) and they have proven they can deliver great service in a timely manner.
Availability and Service
No matter how much you might like a particular beard oil, it won't help you if you can't get it, so it must be available. You'll find most of the oils you're looking for online, but before you commit to a brand, make sure they have some sort of reliable history so they will have stock available when you need it. Choosing a well-known brand does not guarantee availability, but there will be less chance of the stock running out.
Price
Price is usually one of the top factors in a purchase like this. Depending on how much oil you need, the brand you choose and any special offers, beard oil usually runs anywhere from $10 to $40 for a 1-ounce bottle. Some enterprising brands have even started offering beard oil subscriptions, which will ensure you never run out and will likely reduce your monthly costs.
Beard length
You might think the length of your beard will make a difference in the kind of beard oil you buy, but most oils work well on all beard types and lengths. Longer beards will obviously require more oil (and some ingredients are greasier than others), but the biggest factor in applying beard oil correctly is making sure you don't get too much. Any oil will work equally well on stubble or a short or long beard.
What is the Best Beard Oil? Where Can I Buy Beard Oil?
The products below include our top rankings for beard oils. We've got some favorites in here – be sure to try them!
Leven Rose Beard Oil and Leave-In Conditioner
This top-rated beard oil will keep your beard healthy, groomed and naturally tamed. It will moisturize your beard hair and skin and get rid of itching and beard dandruff. This is a high-quality oil made from just two ingredients – organic jojoba oil and organic Moroccan argan oil. There are no fillers or low-quality ingredients.
Leven Rose does its best work when you apply it after showering while your skin is still slightly damp. It soaks in quickly to treat and calm your wild, unruly beard hair and gives you a tidier, groomed look. It works especially well for those growing out their beards and guys who sweat, swim or whose beards are exposed to major temperature swings.
Leven Rose comes in a dark glass ounce bottle with a glass stopper. The dark bottle extends the shelf life of the oil by protecting the oils from UV light rays and oxidation. In fact, Leven Rose offers a 100% money back guarantee (with no questions asked) and elite customer service.
It's available in unscented Fragrance Free, Escape Cedarwood (a Cedar smell), Spiced Sandalwood and Zen Juniper Sage scents.
Beardbrand Lumber Yard Beard Oil
If you want to feel and smell like a lumberjack without actually moving to the woods to wear flannel shirts and chop down trees, try Beardbrand Lumber Yard Beard Oil. You'll feel like a little piece of the lumber yard came home with you as soon as you open it up. Lumber Yard Beard Oil gives off a woodsy scented blend that pairs a warm cedarwood fragrance with the soft, leveling smell of sandalwood.
Beardbrand Beard Oil is built to be lightweight, so it will not feel greasy or weigh down your beard, which will be conditioned and shiny after you add the oils. It works well for a wonderful fall or winter type of beard oil and is a nice contrast to other oils.
Beardbrand's white line is packaged in round bottles help keep costs down. The base oils in the bottle are all natural and the product is manufactured in the United States.
Once you start using Beardbrand oil, the compliments on your beard will increase tenfold! Your beard will be more managed, tamed and soft, without the flyaway hairs that so often plague you, especially during the dry winter season.
For those of you who appreciate unscented products, The Gentlemen's Beard Premium Beard Oil is just for you! The oil is 100% natural and organic, and includes no unwanted scents, fillers, fragrances, parabens, GMOs or additives.
The Gentlemen's Beard Oil Conditioner Softener with Vitamin E and Evening Primrose oil works well to decrease the beard itch you can get when you start growing a brand new beard. It also helps with beard dandruff so you get rid of the flakes and irritation that bug you. Split ends in your beard will also be a thing of the past – if you see them, just grab a few drops of Gentlemen's beard oil and rub it in.
After a few minutes of letting the oil soak into your beard, you will realize that your beard feels better and more manageable. A few days later, you will be aware of the compliments you are receiving, and all it takes is a few drops of oil every day. Your beard texture will improve, you won't itch and flakes will be gone.
Your family and friends will appreciate the lack of scent, and your skin will feel better the more you use Gentlemen's beard oil. In fact, it is guaranteed to give you the best beard oil experience you have had, or you will get your money back. One bottle should last you for a few months unless your Grizzly Adams side kicks in and you grow your beard extra long.
If you are looking for artisanal-quality beard oil that will bring out the natural beauty in your beard, try Art Naturals Organic Beard Oil. This 100% organic oil combines organic jojoba and Moroccan Argan Oils to give your beard the ultimate moisturizing protection.
You can give your beard a smooth, finished and professional look with this balanced combination of carrier and essential oils. The all-natural ingredients give your beard a moisturizing, vitamin-E rich treatment which helps stimulate the growth of brittle and thinning hair.
The hydration and antioxidants can even help relieve acne and other skin conditions that are caused by clogged or blocked pores.
ArtNaturals is easy to apply, and you can leave it in your beard all day for continued benefits. It comes packaged in a tinted amber bottle to protect the oils from UV damage, and it is safe for all hair and skin types.
ArtNaturals is free trade certified, paraben free and made with recycled materials. If you're looking for artisanal quality with natural beauty, Art Naturals is for you!
Suave Grooming Beard Oil – Sold Out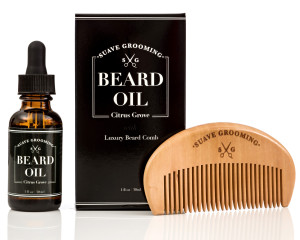 Suave Grooming Beard Oil is the best beard oil, conditioner and softener for coarse hair. With argan oil and grapeseed oil to promote new beard growth and stop itching, it also acts as a moisturizer to minimize dandruff, which is a huge plus – no one wants to see flakes dropping off your beard through the day.
The product comes in a 1-ounce bottle with a glass dropper. It will promote a healthier and softer beard as it moisturizes. The light citrus and sandalwood scent is attractive to those around you and will make you appear more manly. Just see if you don't attract more compliments and discussion about how good your beard looks after a few days of using this top-notch oil.
Other oils used to make Suave Grooming Beard Oil include Australian Sandalwood Oil, Helichrysum Essential Oil, Bergamot Essential Oil and Pink Grapefruit Essential Oil.
Suave is so confident you will love their beard oil that they will provide a full refund with no problems and no questions if you change your mind or decide it's not for you. That's a no-risk deal for you on our top choice for beard oil – you should be jumping at this opportunity.
Should I Invest in the Best Beard Oils?
If you haven't been convinced to try beard oil by now, you may never be. Beard oil is a fantastic addition to any man's grooming kit. You pay attention to the shampoo and conditioner you use on your hair – why not give the same love to your facial hair?
Whether you realize it or not, your beard needs to be groomed. Just a few drops of beard oil a day can work wonders to improve your appearance and help you win friends and influence people. Your skin will be be more healthy, your beard will be more manageable and you'll feel better knowing that you are taking good care of a vital area of your life.
Any of our recommended products will work well – experiment until you find the product that works best for your beard. Try beard oil today!