08 Jan

What is the Best Safety Razor? Single Blade Razor Guide

Disclaimer: This article may contain affiliate links. This means that if you buy a product or service after clicking on these links, I earn a small commission (at no additional cost to you) which helps pay for the upkeep of this website.




Most men shave in some form or fashion every day, so it only makes sense that men would be well-informed about the kinds of razors available and how they work. While many men do have a good grasp of this information, many have only a vague understanding. We're here to clear things up for you, so keep reading!
What is a Safety Razor?
Let's start with the basics. If we're going to determine the best safety razor, we first have to know what a safety razor actually is.
A safety razor includes a protective device placed between the edge of the razor blade and the skin. These razors were initially produced to reduce the level of skill needed for shaving without injuring yourself. This served two purposes – it raised grooming standards for men and it decreased men's dependence on professional barbers to get a shave. Many plastic disposable safety razors are in use today, including models with one to five cutting edges.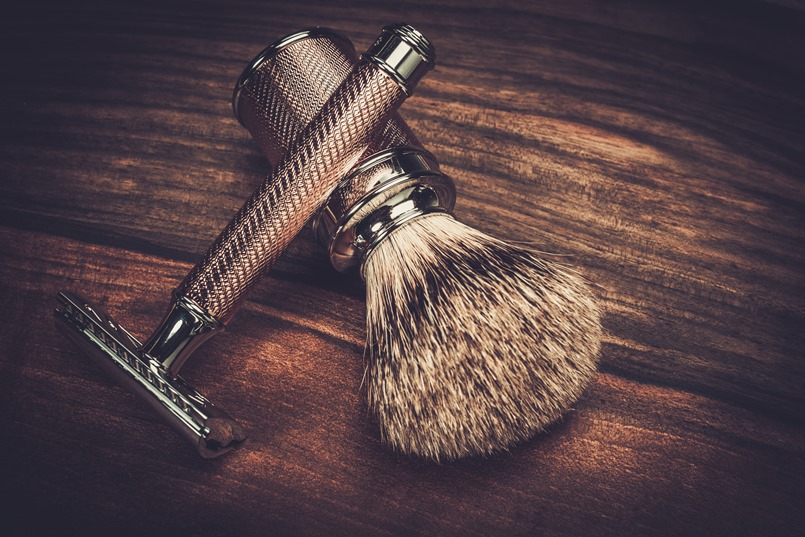 A double-edge safety razor uses a single razor blade with two sharp sides (one on each end of the razor handle). A guard protects the skin from all but the edge of the blade. These razors are not as popular in recent years, but the blades are more affordable than current multi-blade razors (you can use each side of the blade, thus expanding its life span).
The double-edge blade's slimmer design means better removal of hair in those hard-to-reach areas such as under the nose. These blades often give you a closer and smoother shave than the multi-blade cartridges.
The downside is that you have a greater likelihood of cutting yourself with the razor, and it will likely take you a while to adjust to a new method of shaving.
Safety Razors vs Straight Razors
Many people also like using a straight razor, so here are a few tips on how to determine whether a safety razor or a straight razor will work better for you. The first important difference is the size of the blade. A straight razor (invented before the safety razor) is one long, straight blade attached to handle. The blade on a safety razor is much shorter and fixed to the top of a longer handle.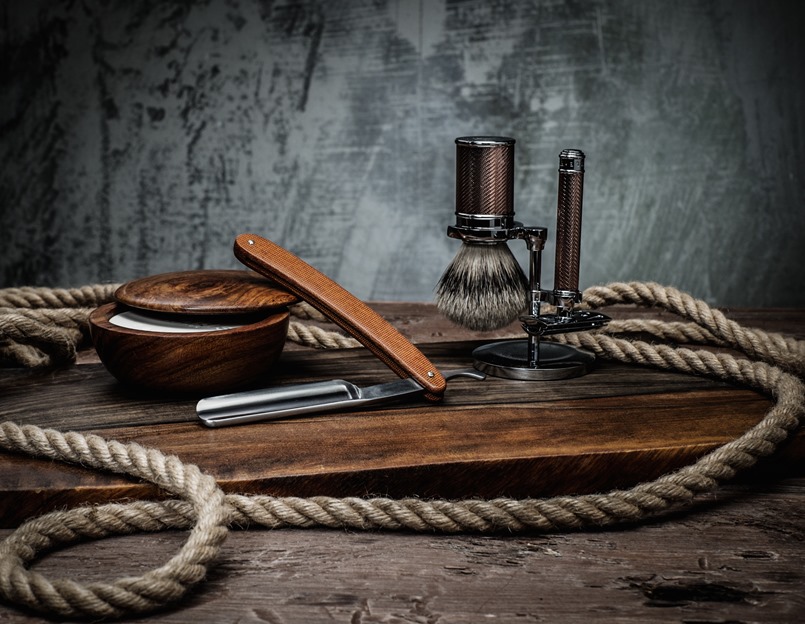 Safety razors are also a little safer than straight razors, but both require learning proper technique. A safety razor restricts how much of the blade can actually touch your face at what angle, while the straight razor gives you full control over your angle and how much of the blade touches your face – this increases the risk of a cut.
Both types of razors require that you use a shaving brush, soap or shaving cream when you shave. Using a straight razor means that you also have to keep it prepared to shave – you may need a hone to restore the blade's teeth and a strop to smooth out the blade after it has been sharpened.
With both a safety razor and a straight razor, you will get a close, comfortable shave as soon as you master the techniques of shaving. While the techniques are different for each blade, choose the one that works the best for you.
Single Blade Razor vs Multi-Blade Razor
Multi-blade cartridges are all the rage – some safety razors even include as many as seven cutting edges. While these razors look cool, their performance often lags because the blades are very close together inside their cartridge. The designs make look innovative, but the small space between blades means they cannot always cleanly cut hair without multiple passes, catching and pulling stubble and clogging the razor.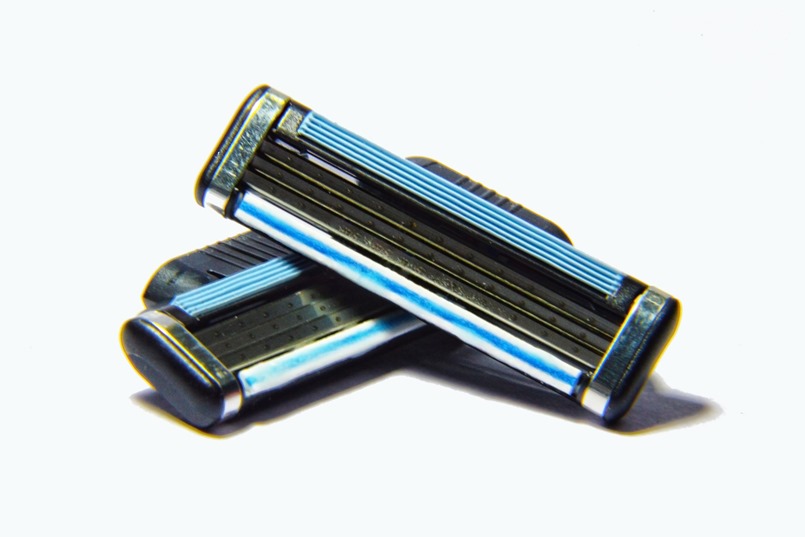 A double edge safety razor, on the other hand, makes use of one single cutting edge that shaves your skin at a more comfortable angle and cleanly cuts the hair with no excessive grabbing or pulling. Many men are actually returning to this old-school method because is is a cheaper and more comfortable way to shave.
In addition, multi-blade razors go too far and cut below your skin, which damages it and causes the hair to grow inward, so in effect you are creating ingrown hairs rather than avoiding them. This creates bumps in your skin and can ruin your smooth shave.
A single blade razor on the other hand, cuts just along the surface of your skin for a smooth shave that does not damage it. You can experiment until you find the right kind of blade that works well for your own skin, but do so knowing that a single blade will give you a much better shave than multiple blades.
The Top 5 Safety Razors
Below is our definitive list of the top five best safety razors on the market today. Take a look and check back to let us know which ones you like.
Made in Germany, the home of high-performance, high-quality razor blades, the Merkur Long Handled Safety Razor is at the top of our list of recommended safety razors. We're not the only ones who think so – the Merkur is number one on Amazon.com's list of men's safety shaving razors.
The Merkur will give you an extra close shave in no time thanks to Merkur's high-quality double edged blades and their shaving performance. This sturdy razor is four inches long and includes a chrome finish. The extra long handle is great for people with larger hands and includes a non-slip grip.
If you are worried about the learning curve in transitioning from from a regular safety razor to a double edged model, your transition time will be minimal with this razor. You may need to shop around to find the blades that work for your particular situation the best, but you won't be disappointed with this razor at the top of our best safety razors list.
At a higher price point, the Edwin Jagger delivers as a fabulous double edge safety razor. The DE89Lbl Chrome Plated model includes the latest and greatest precision manufactured Edwin Jagger double edge blade. Even with experienced wet shavers, this new blade satisfies by providing a close and accurate shave. It's so good, results compare favorably to original straight razors.
The double edge head fits all standard double edge blades, and the razor provides excellent balance for a close shave.
The Edwin Jagger closed comb head caps the polished chrome plated solid brass handle. To remind you of your good taste, the Edwin Jagger name is embossed around the collar of the razor, and a traditional lined pattern enhances the look.
If you suffer from ingrown hairs you know how troublesome they can be. This Edwin Jagger razor reduces the number of ingrown hairs and lets you get to what you do best – being the best version of yourself. Each razor comes with five Derby safety blades to get you started, and is packed in a classy presentation box befitting the nice gift that it is.
With the Parker 96R Long Handle Butterfly Open Double Edge Safety Razor, you are getting Parker's well-known butterfly head, which provides a superior shave. This is a solidly-constructed razor with a genuine brass frame and nickel-plated head.
The textured handle provides a sure grip. At 3.0 ounces, the weight works well for both new and experienced wet, double edge shavers. The Twist-to-Open butterfly doors make for easy blade replacement. Put the razor together with the five included Shark blades, and you have a high-performance shaving apparatus that will get the job done.
In fact, put the Parker 96R up against any safety razor on the market for closeness and comfort of your shave, and you will see that it performs better even than those costing much more.
Just because the Parker 96R is beautiful doesn't mean you only get to stare at it – you have to put it in motion. When you do, you'll get a barbershop-close shave every time.
The Perfecto Double Edge Long Handled Safety Razor is engineered to deliver the best shave of your life. The double edge design means that you will have a very close shave, similar to what you would get if you visited a barbershop.
This Perfecto is precision made for high quality shaving, and its gleaming chrome handle is knurled for a comfortable grip that will not slip out of your hand, even when wet. The handle is about 3.5 inches long, and the head must actually be removed to replace the double edge blades – this is not a butterfly head.
A grid below the blade does a good job of guiding your hair toward the blade – it also keeps the blade from clogging up as it moves by. The weight of the razor helps maintain balance as you shave, leading to an overall better shave.
This not just a razor you would use yourself – this razor is pretty enough to make a fantastic gift. Don't let the low price fool you – with proper care, the Perfecto will last for many, many years to come.
The Parker 99R Long Handle Super Heavyweight Butterfly Open Double Edge Safety Razor is a long-imitated but never-duplicated classic. For the last 40 years, Parker safety razors have found a place in bathrooms all across the United States. This latest model is a worthy successor to that line of razor royalty.
The four-inch long handle has a textured grip to make sure you don't drop the razor, even with wet hands. At 3.4 ounces, the razor has a nice, heavyweight feel in your hands, and the brass frame is chrome plated for durability.
The world famous Parker TTO head (twist-to-open) lets the butterfly head easily open for quick blade replacement. Just twist the knob on the bottom of the razor to open the butterfly doors.
With the five included Shark Super Chrome blades that come with the Parker 99R, you will be able to give yourself a barbershop-level shave. This is beautiful razor that you can use for yourself or as a great gift!
Final Thoughts
You are most likely not using a double edge safety razor right now, but the results of our top five best safety razors indicate that perhaps you should be – every one of the top five is a classic double edge safety razor with some weight and heft and class to it, unlike the mass-produced cartridge razors you find at big box stores. Stand up for yourself as a man, and buy a classic double edge safety razor today!