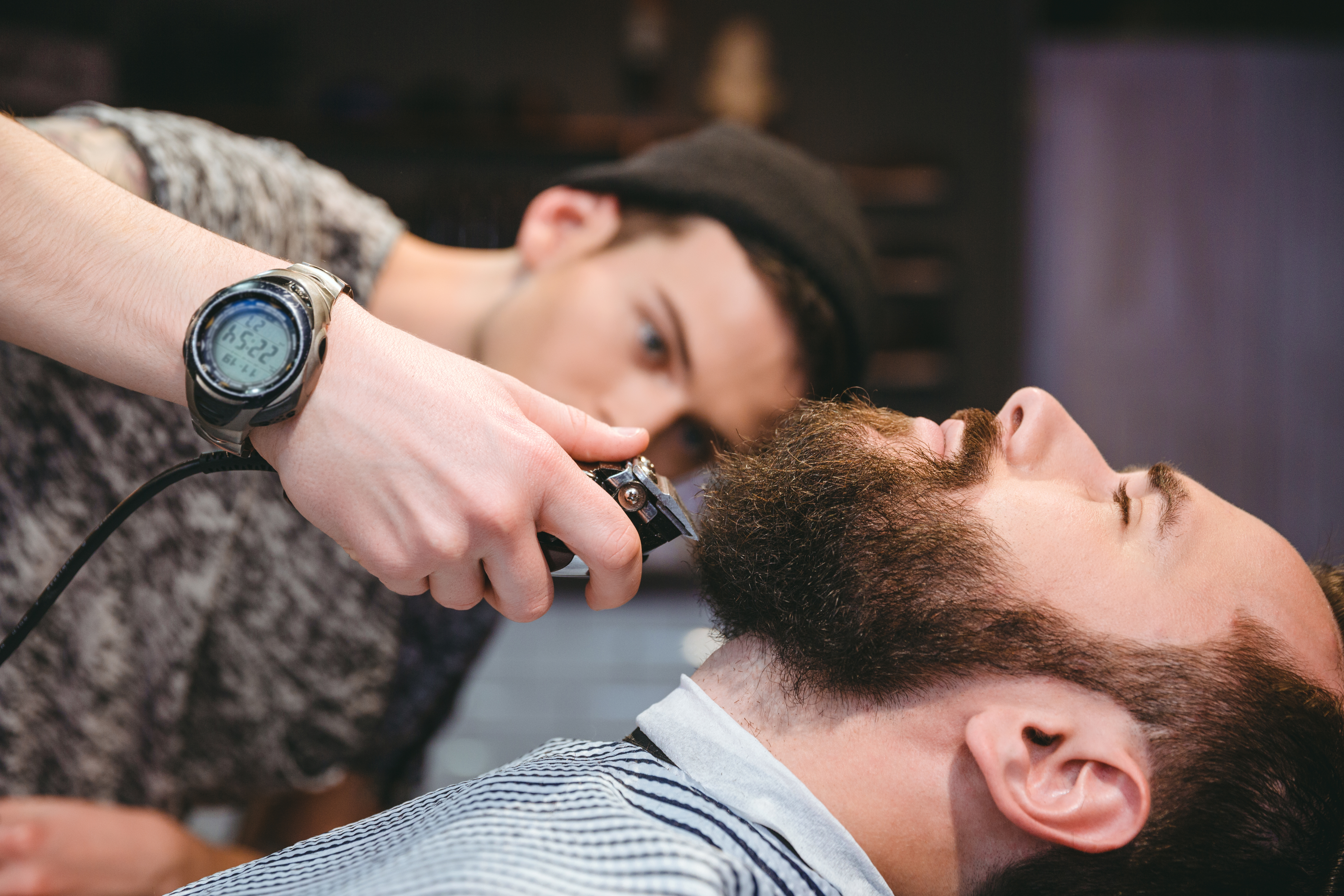 14 Jan

What is the Best Beard Trimmer? Beard Trimmer Reviews

Disclaimer: This article may contain affiliate links. This means that if you buy a product or service after clicking on these links, I earn a small commission (at no additional cost to you) which helps pay for the upkeep of this website.




Ashton Kutcher, Ben Affleck, George Clooney, Russell Crowe, David Beckham, and….you. What do you all have in common? At some point, you, like these men who make your lady's eyes glaze over, have had facial hair. Whether you are sporting a light stubble or a fuller look, you need to have a well-trimmed beard that is carefully maintained.

To do that, you need to have a good beard trimmer. But there are so many on the market, how do you choose? We've made it easy for you by comparing five popular models by looking at their cost, their convenience, their look, and special features.
The 5 Best Beard Trimmers on the Market
Philips Norelco Multigroom QG3330
The Philips Norelco Multigroom QG3330 features five different attachments, which allows you to groom your moustache, your beard, and your head. It features a full-size trimmer for clean shaving lines and a smaller precision trimmer to contour and create fine lines and angles.
An overnight charge of the trimmer will give you about 35 minutes of trimming time, and it is completely waterproof, so you can either use it in the shower, or simply rinse off the blades when you're finished shaving over the sink. This trimmer can be used corded or cordless, and is one of the most affordable at just under $20.
The TRYM II Rechargeable Modern Hairclipper Kit sports a sleek, modern look, so it is well-suited for any bathroom. It features four different trimming attachments, which allows for trimming your beard, goatee, moustache, head, body, or stubble. It has professional grade metal blades that offer a close, neat shave, and it ships with a cleaning brush and oil.
The TRYM has a charging base, so after charging, it can be used exclusively in a cordless way. After charging, you will notice that the TRYM has a powerful motor and a strong battery. Coming in at just under $30, this trimmer is a terrific value for the money, and has received excellent reviews.
The Wahl Beard Cordless Rechargeable Trimmer is a high-value trimmer, coming in at a cost of approximately $20. It features high-carbon, precision-ground blades that are designed to stay sharp for long-time use. It comes with three fixed-length comb guides, for a neat shave. It is cordless and rechargeable, but if you haven't charged it, you can plug it in and use it as a corded trimmer.
The Wahl cordless trimmer has a memory feature that allows you to set the trimmer to a specific setting and speed to cut hair that is thin or hair that is coarse, and its ergonomic handle makes it easy to hold and comfortable to use. This trimmer has a longer warranty than most trimmers – 3 years.
The Panasonic Cordless Moustache and Beard Trimmer is another trimmer that can be used cordless or plugged in. The ergonomic handle features a dial which contains 19 settings – from 1 millimeter to 10 millimeters. This allows you to get the exact length of beard that you desire. This unit is completely waterproof, so you can immerse it in water. As a result, you can use it in the shower or you can shave over the sink, then just hold it under some running water to clean it.
The blades on this trimmer are super-sharp, which gives a precision trim quickly. It ships with a charging stand and a cleaning brush, and is small enough to fit easily into an overnight bag for travel. The cost for this trimmer is a little under $40.
The Philips Norelco QT 4070 Beard Trimmer offers 18 precision settings, from 1/32 of an inch to 23/32 of an inch, which will help you trim your beard to exactly the length that you want it. This trimmer has a turbo button, so if you are in a hurry, you can trim your beard at an accelerated speed.
You can use this trimmer corded, or it can be charged for an hour, which will give you approximately 75 minutes of trimming time. Another excellent feature of this trimmer is that it has a vacuum system, which catches the hairs that you trimmed, so no more messy beard trimmings in the sink. The Philips Norelco QT 4070 comes in at just under $50.
Final Thoughts
Each beard trimmer is slightly different from the others, offering a variety of features to meet your shaving needs. You can easily find a trimmer that fits well within your budget and gives you the trim that you desire. Any of the trimmers listed here are an excellent value for the money.