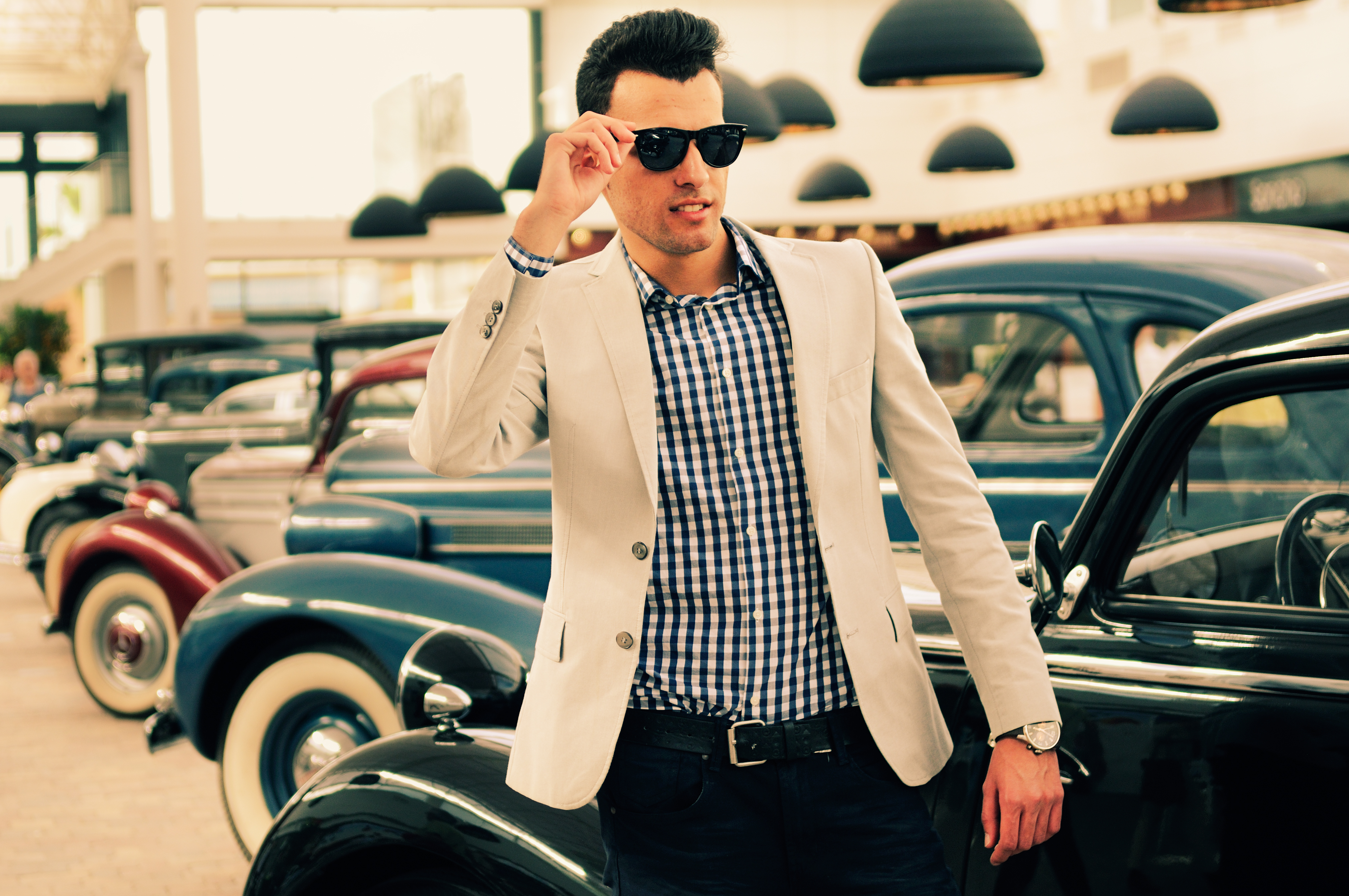 13 Nov

Grooming Advice From Axe's Celebrity Stylist Amy Komorowski

Disclaimer: This article may contain affiliate links. This means that if you buy a product or service after clicking on these links, I earn a small commission (at no additional cost to you) which helps pay for the upkeep of this website.




Having worked with some of Hollywood's elite from Eddie Redmayne to Ryan Reynolds, we caught up with celebrity stylist Amy Komorowski to give us the low down on grooming trends and style secrets. If men from the elite can trust her, you can too!

How did you get into men's grooming?

I got my start doing hair and makeup on women and sometimes there would be male models or guys on set at photo shoots. I found the guys were overlooked or not paid much attention to and next thing you know I had found my niche.

In your opinion what is the greatest hairstyle of all time? What should be banned?

There are too many "greatest hairstyles of all time" to choose just one, but the Elvis pompadour is definitely one of the most iconic.

How often should a man cut his hair? Is washing daily advisable too?

Once a month is a good rule of thumb for most hairstyles, unless a guy has longer hair then he can go longer. If you have extra oily hair or if you work out every day it might be wise to wash every day to get rid of any sweat and dirt. If your hair is coarse or curly you can use just water or conditioner and wash every couple of days.  Hair that is too "clean" tends to look poofy and unmanageable.

What's the latest trend with pomade hair styles?

Pomade is great for structured styles like a classic side part, slicked back or a pompadour. I like AXE Clean Cut Classic Pomade as it gives a strong hold and lots of shine, it makes a statement.

If you're thinning should you get used to hats or just embrace the shaven look?

Thinning hair is a challenge and keeping hair on the shorter side or buzzed is a great way to wear your hair. Covering up or growing hair out to cover thinning spots can make hair look even thinner. However, a salt spray or dry shampoo can boost the hair strands making it appear thicker and fuller.

What's the one grooming product every man should have in their arsenal?

A hair product like a cream or paste is always good to have around. I especially like AXE Natural Look Softening Cream as it's easy to use and smells great. For the skin, a moisturizer is crucial to keep the skin fresh and moist daily.

What's the one grooming aspect that men generally overlook?

Some men tend to forgo using product every day and they shouldn't. It's super easy to use one product and takes seconds to style hair to make it look great.  Also, don't forget to groom unwanted hairs, like unruly eyebrows, nose hairs, ears and back of the neck.

Is there anything guys should avoid doing at all costs?

Using too much cologne, fragrance or deodorant. That and not using any at all…

What's your top tips for a good skin care regime?

Guys have thicker skin and larger pores so I like to suggest a good glycolic acid facial wash to exfoliate and help with breakouts. Use a light moisturizer, because this one step can really "wake up" a face and look groomed. I also like to suggest under eye gel pads for extra swollen eyes in the morning or dark circles.