05 Mar

The Future of Facial Hair – Are Beards Here to Stay?

Disclaimer: This article may contain affiliate links. This means that if you buy a product or service after clicking on these links, I earn a small commission (at no additional cost to you) which helps pay for the upkeep of this website.




Over the last few years we've seen beards come back in a huge way from finely groomed to huge lumberjack type beards. However, what do the ladies think? We asked a panel of talented, stunning and stylish women this simple question:
"What is the future of men's facial hair?"
So are beards so last year? Have women had enough of beard rash? Back to stubble or the clean shaven look?
The responses were varied but many of our experts concurred for the most part. Beards are here to stay as long as they are well maintained and don't cause irritation. If you want a softer beard and to be more kissable, check out our guide to beard oil.
Read on for more detailed answers from our panel of experts…
---
I think what's been and always will be "in" is..scruff. To each his own, but beards come and go (every November that is lol) and a cleaned face is very boring in my opinion. Scruff is everything you want in a guy; sexy, confident, mature, carefree and mysterious.
Dannon – Like The Yoghurt – @dannonkcollardmua
---
As a woman who fell in love with, and later married, a man with a perpetual 5'oclock shadow, I am partial.  As a life and style blogger, I am more objective with the way that I perceive style trends. I think, as many of us have noticed, gone are the days of the clean-shaven face, only to be replaced by full, well-groomed beards that have transcended the hipster community to the board room (see Google's Co-Founder Sergey Brin, the basketball court (James Harden anyone), and glossy fashion mags (heartthrob male model Tom Bull – you're welcome). In 2016 we won't see the average male whipping out a mustache comb and a can of stache wax, but the clean-shaven face will be a rarity and we'll see most guys sporting a beard somewhere on the spectrum between 5'oclock shadow and whatever it is that Chris Evans has down to a science.
Emily – Champagne In The Rain – @emilybrunotte
"We'll see most guys sporting a beard somewhere on the spectrum between 5'oclock shadow and whatever it is that Chris Evans has down to a science."
---
I have a love/hate relationship with men's facial hair. On the one hand, I think it's really sexy (so long as it's on the right guy and isn't too long). On the other hand, when it isn't long enough, it can definitely give some nasty beard-burn (like rug burn, but from a beard…on your face. yeah). I have gotten beard-burn from clean shaven guys before, though. Not sure how that's even possible, but it is. My verdict is: confused.
Emma – Fashion Hotbox – @thefashionhotbox
---
Beard is so totally distracting. Forget last year, it seems to be a thing from last era. I wonder how a bearded man actually looks like because I don't get to see his whole face!
A bearded person can't be someone who's close to me. It's obviously because to be close to someone, you need to see his true face and in case of a bearded person, it's actually half of his face and the rest is yet to be uncovered.
Though a clean shaven man looks more gentleman like, I slightly prefer the stubble clan. It shows the manly and stylish side.
Twinkle – Twinkle in Trendz – @twinkleintrendz
---
With the growing trend of men's personal care products and annual events such as "Movember", it seems that beards (well and all facial hair) is here to stay.  Men are caring for their skin and hair differently than before and beards have become quite the accessory.  Worn long or short, there seems to be no particular limitations to how someone can style their beard but I must say, it has to be cared for in the right way.  Keep it trimmed fellas and keep it clean!  I can't speak for all women but as long as a beard is manicured and cared for, I don't mind it at all…a well cared for beard certainly yields a certain air of sophistication and manliness!  But watch out beard lovers, the moustache is starting to make a comeback!
"A well cared for beard certainly yields a certain air of sophistication and manliness!"
---
I always said men should be mindful of their watches, shoes, and hair. While we communicate style in a million different ways, men just don't have as many variations as women do. This is why I think those three variables can be so important. I'm a fan of men using their facial hair to show their style, and I think many people are excited for this variable to be in the spotlight as of late. Whether you show your baby soft skin or a rugged beard, I believe that a man's choice to be comfortable with his style is the sexiest part of this enduring trend.
Venessa – We The Classy – @wetheclassy
---
I think facial hair is here to stay, for sure. I think men are learning to groom their beards, so they're less of an 'unkempt' feel…however, I don't think this trend is going anywhere anytime soon. Women love a rugged man!
Julien – It's Julien – @juliengarman
---
I personally like facial hair. I think it makes the man. I don't really think beards are a thing of the past just yet. Though they do tend to cause some discomfort (for us gals!) they do look great when properly groomed.
Lillie – Jersey Fashionista – @jerseyfashionista
---
I hope it is not soul patches! Beards— as in the longer lumberjack kind— will be around for a few more years. However, short, well trimmed beards will continue to be a fashion staple for years to come. I think women are still digging' on the thick beard and the man bun. Men know this and are holding onto their  facial and head hair for as long as they can. After that, I think that sideburns are going to make their way back into men's fashion. Our seventies trends need to come full term!
Lauryn – Lauryn Cakes – @lauryncakes
"Short, well trimmed beards will continue to be a fashion staple for years to come."
---
Personally I love a little beard on my man. I think it's a masculine and attractive look that, if maintained well, can see us through this years fashion trends.
Long stubble, or like my partner calls it.. 'manicured beard', is a great go-to look for not only your everyday man, but a man of all trades and occupations.
Cassy – The Way I Vogue – @thewayivogue
---
My first thought was: "I have had enough of a beard rash". More men looks clumsy and carelees with their beards. Maybe I know only that type of beard owners? In Poland more men decide to grow a beard if they are going bald and it looks ridiculous. I prefer shaven look with good hairstyle. Anyway, If you look like Brad Pitt you can wear all types of beard, haha. However, I like how my boyfriend looks with or without beard. Women are hard to understand, haha.
Iga – Skinny Liar – @igawysocka
---
I'm a fan of facial hair but my boyfriend is clean shaven and I love his look. I say, do whatever makes you happy. Forget about trends and pay attention to what makes you feel confident.
Sheri Lee – SA Fashion Girl – @safashiongirl
"Forget about trends and pay attention to what makes you feel confident."
---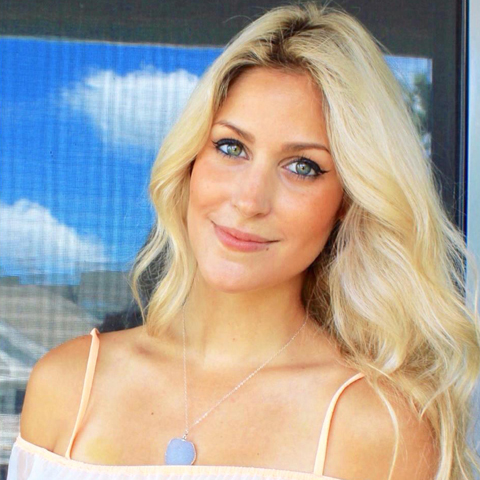 It seems like nowadays everything is in, and anything goes…from clothing styles to hair.  It's a whole jumble of "if you can rock it, it's totally in".  I see clean shaven and mountain man beards all in the same day.  I suppose the region and profession dictate how comfortable a man is sporting facial hair, but as things are continually shifting in what is expected/accepted, I don't see facial hair disappearing anytime soon.  Especially not with all the fun beard oil ha.  And, as a personal fan of scruff/stubble, I hope the future of men's facial hair is very bright.
Julie – Blazers and Bubbly – @juju_pants
---
Beards, in my opinion, have and will always be in. I think the lumberjack beard look is on its way out and the new look will be more refined and groomed. Think Chris Hemsworth or Jake Gyllenhaal. Here's to hoping that the beard trend is here to stay!
Lindsay – Sugar and Something – @sugarbylindsay
---
In fashion I see men mostly clean shaven and with my husband being a Navy Doctor he doesn't have much choice! As soon as we hit vacation mode, however, he'll be the first to grow out a little stubble. From a women's (comfort) perspective I prefer clean shaven and the great period when stubble softens and it's not so harsh when you reach in for a little love on your man's face! So while I'll pass on the lumberjack look, I'll total take that soft stubble!
Michelle – Louis & Louis – @louis_and_louis
"While I'll pass on the lumberjack look, I'll total take that soft stubble!"
---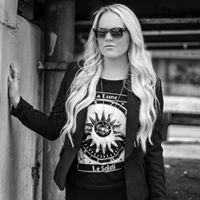 Men with beards has always been a huge attraction for me. Don't get me wrong, I love the look of a clean cut, well put together man. But the rugged-toughness of a man with a beard (a real beard, not a fakey wanna be tough kinda beard lol), has always had such a sexual appeal for me.
I don't know what it is, but to have the feeling like he won't take longer to get ready than me, we can take adventures together on whim, and he's probably a more genuine kind of man is always what pops into my head first.
Yes, that's society ideals at its finest. But that being said, I guess I'm a sucker!
Chanson – Style Me Mint – @stylememint
---
To me the future of men's facial hair is totally dependent on the individual. There has definitely been a big beard trend recently, but truthfully some men just look better with facial hair than others! My fiance is a super attractive guy and can rock facial hair, but when it comes down to it, I think his face looks better completely clean shaven. Also, I don't know many women who love a guy's prickly facial hair rubbing up against their face!
Molly – The Lovely Mess – @thelovelymessblog
---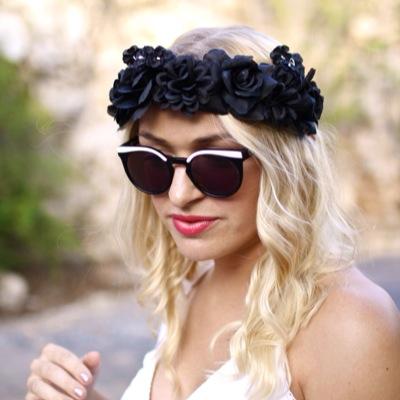 I'm all about a little bit of scruff! It gives men a sexy little edge that I can't get enough of.. even if it ends in beard rash.
Kaley – My Closet Life – @kaleymargaret
---
There you have it. Our expert panel have spoken! What are your views on men's facial hair? Leave a comment below…